Become a Ring of Steel Intern

---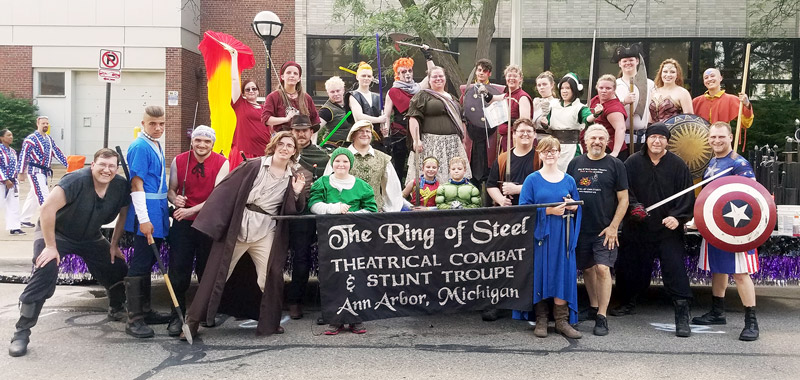 The Ring of Steel Summer Internship Program is designed to give students (and seniors that have just graduated) an idea of what goes on in running and training a stunt & fight based theatre troupe.
On top of getting to train with us during the summer for free (including film or other production opportunities that arise) and getting a special start of the summer workshop just to get you up to speed, we offer the following two categories for applicants to indicate interest in (and you may indicate interest in both):
Summer Camp Intern:
Join us as part of our camp staff as we go through a week of stunt training for attendees culminating in a final display of training events at the end of the camp. You'll learn about theatrical rigging/flying, fight training, fall training, rolling, and more as you shadow instructors through a survey course in stunt work!
Production Staff Intern:
Shadow members of the Ring of Steel production staff as we go through our summer touring season and gain experience in outreach, marketing, event planning, prop making, and the other behind the scenes magic needed to keep a stunt troupe performing in the field.
---
Application Requirements
Current High School drama student at time of application
GPA of 3.0 or higher OR have a letter of recommendation from a school faculty member (current freshman must present a letter of recommendation)
Proof of GPA and letters will be requested from applications after applications close on Jan 31, 2019.
Expected Timeline
31 Jan 2019 - Applications close
1-9 Feb 2019 - Chosen applicants are notified to begin second phase
31 March 2019 - 2nd screening phase concludes and interns chosen