CLASSES

We offer regular instruction at our home facility in Ann Arbor, MI. Unless otherwise noted, all classes are stage combat only, no sparring. Check our calendar for any changes, updates, or events.
Stage Combat
This ongoing class is divided into two parts: the first hour is dedicated to swordplay footwork and drills, and the second hour is for instruction in a relevant topic, such as additional swordplay, other weapons forms, mini trampoline, high falls, physical effects, etc. When the class includes it, the third hour is for fight practice and show rehearsals.
Anyone is welcome to attend! No stage combat, physical movement, or acting experience is required. Your first class and intro lesson are free. Please send Ring of Steel a message (via
email
or
Facebook
) before your first arrival for us to ensure we have an instructor available to work with you.
Ages
Suitable for ages 14 - Adult
Class Times
Sunday 11am - 2pm
Tuesday 7-9pm
Thursday 7-10pm

Prices
$5 Intro Class, $10 Drop In, and member plans available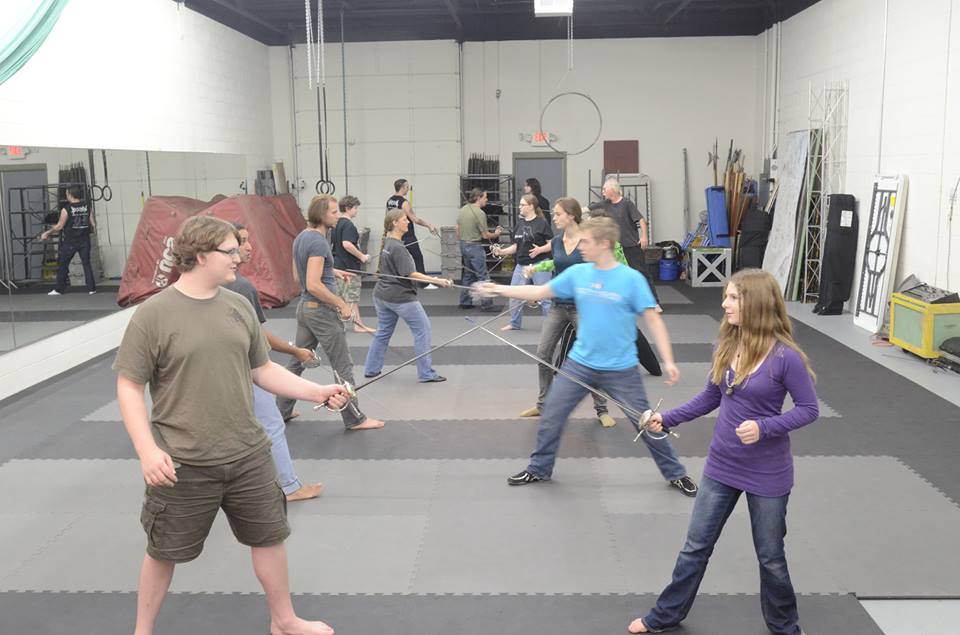 Youth Stage Combat
Year-round stage combat classes for youth ages 8-18 who are interested in continuing their training beyond the one-week summer camp. At the beginning of each semester, students get to pick a theme or topic of their choice, then focus on stage combat and stuntwork techniques that are relevant to the theme. Past themes have included Star Wars' Jedi Academy and Assassin's Creed parkour movement.
Ages
Suitable for ages 8 - Adult
Class Times
Please contact Ring of Steel for schedule