Workshops at Ring of Steel

For specialized or intensive training available to the general public, Ring periodically offers workshops at our home location in Ann Arbor. Workshops range over a wide variety of topics and can be hands-on or lecture-based. Check our calendar for upcoming events.
Past topics have included...
Fights and Basic Stunts for Actors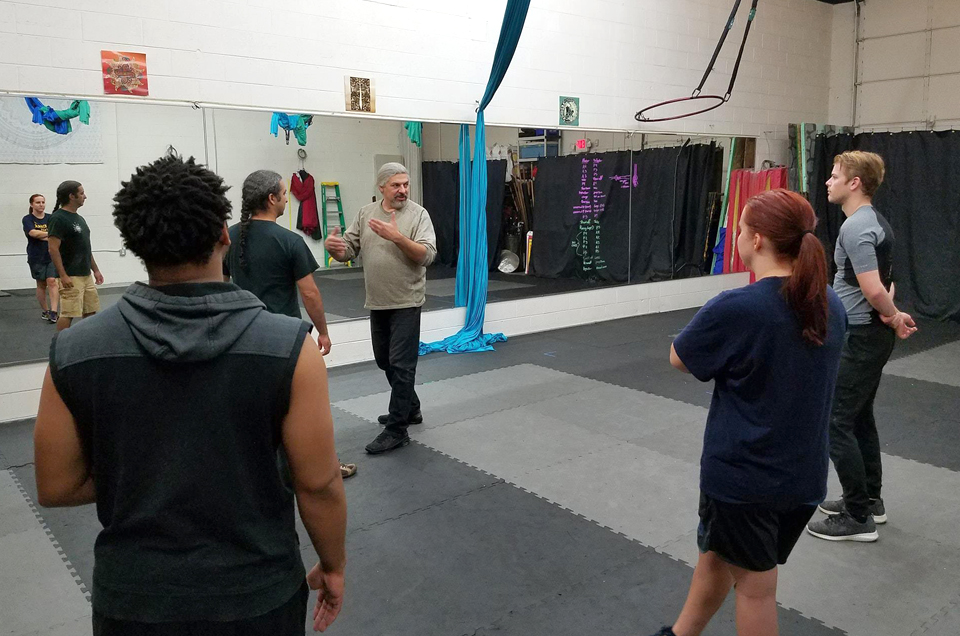 Hands-on
A 2-day, weekend-long intensive workshop specifically for actors ages 18+. You won't always have the option (or budget) for a stunt double, but having a basic familiarity with the techniques used will help the stunt and fight coordinators work with you to get the most out of your role!
Lightsabers for Stage & Screen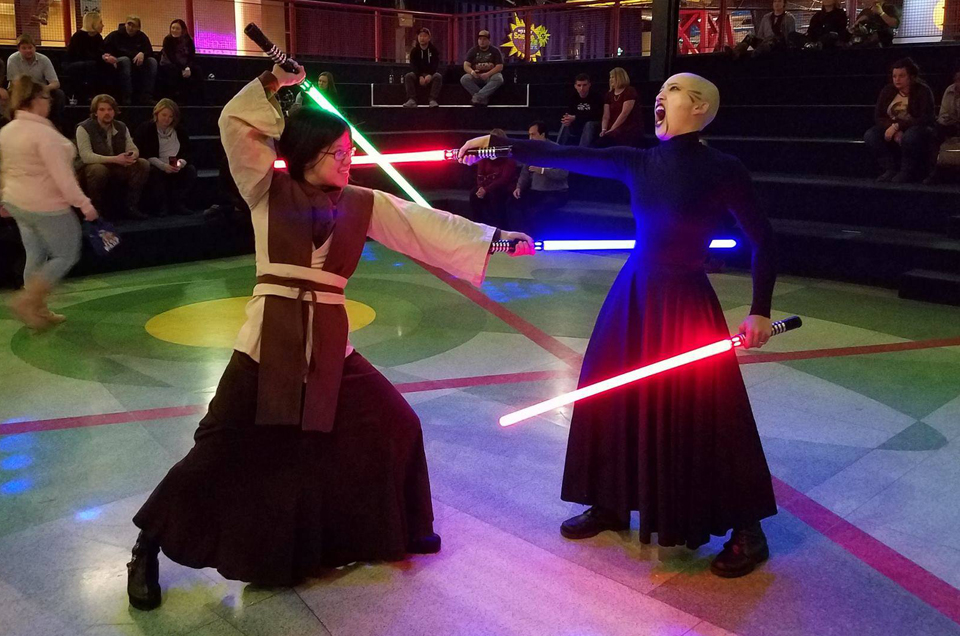 Hands-on
Learn the techniques behind wielding a Lightsaber when it comes to stage and screen. Topics include the 7 lightsaber forms, training in forms I and II, and fight demonstrations.
Playing with Fire 101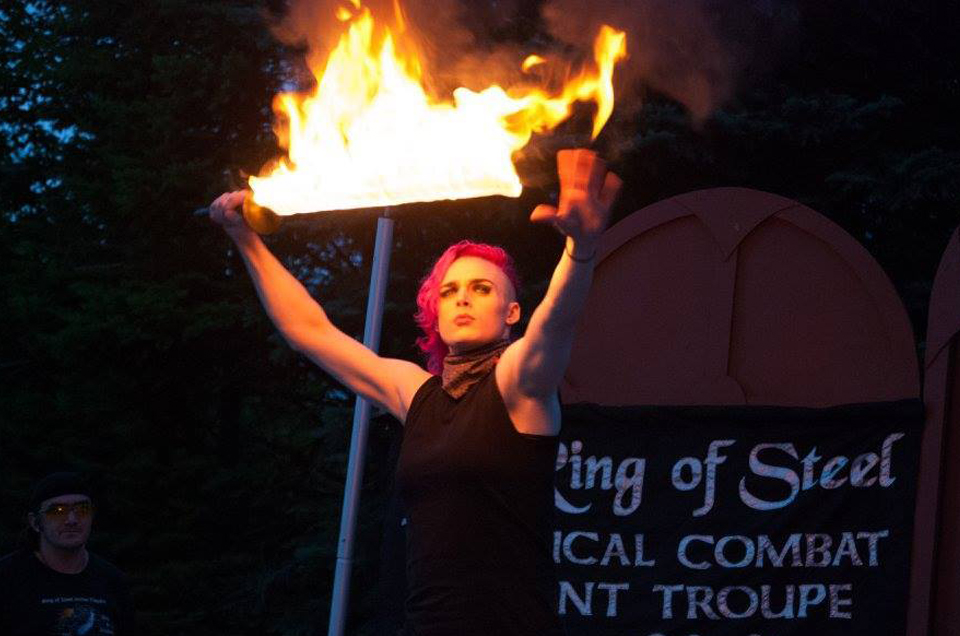 Lecture, Hands-on
Learn how to start working and performing with fire toys! Topics include fire safety needs and procedures, fuel types, different types of toys and their uses/risks, hands-on trial with toys, and performance demonstration.
S.H.I.E.L.D Combat Training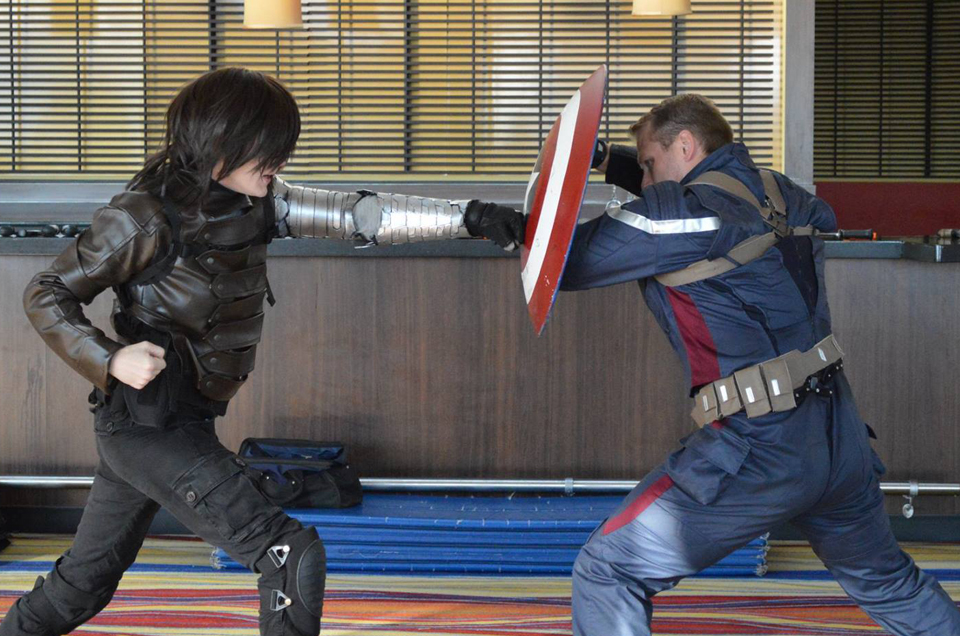 Hands-on
Captain America, the Winter Soldier, and combat specialists prepare S.H.I.E.L.D operatives for the Avengers' next enemies - Hydra, Chitauri, Thanos, or even your average supervillain. This stage combat panel covers hand-to-hand, movement, weapon disarms, and everything you need to help save the world.
Fight Like A Girl series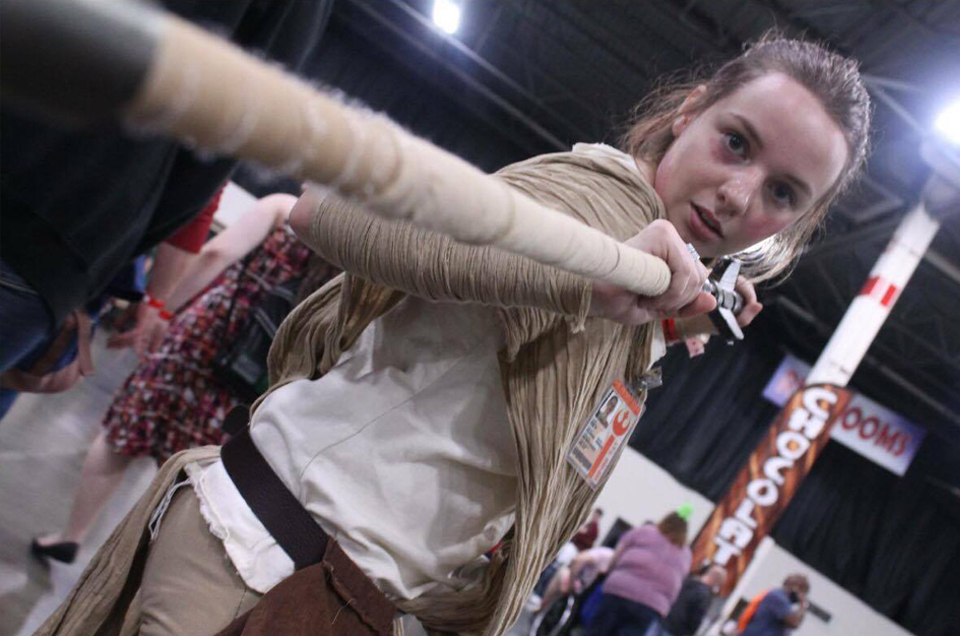 Hands-on
A series of women-only stage and combat workshops celebrating women being badass. Learn how to fight and move like your favorite movie heroine. Past workshops included Wonder Woman (sword, shield, and lassos) and Star Wars' Rey (staff work and lightsabers).
Watch Me Whip
Hands-on
Crack a whip like everybody's favorite fictional archeologist, Indiana Jones! In this workshop, attendees will get to try the forward crack, reverse crack, and overhead crack. It concludes with a comedic show and demonstrations from Ring's resident whip master.
Stage Combat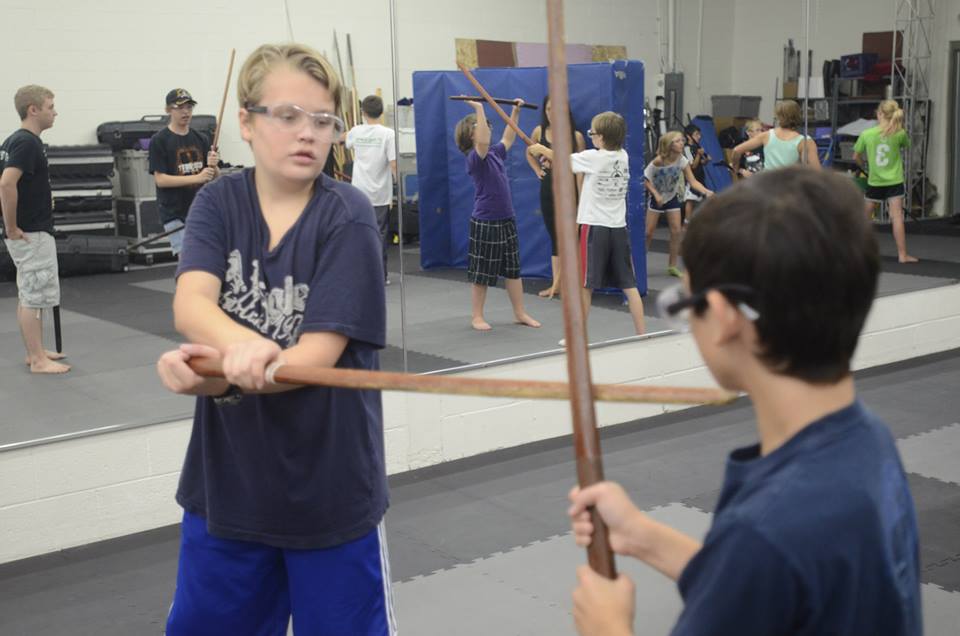 Hands-on
Introduction and familiarization workshops on rapier, broadsword, hand-to-hand, and quarterstaff for all experience levels.
Gun Safety for Theatre and Film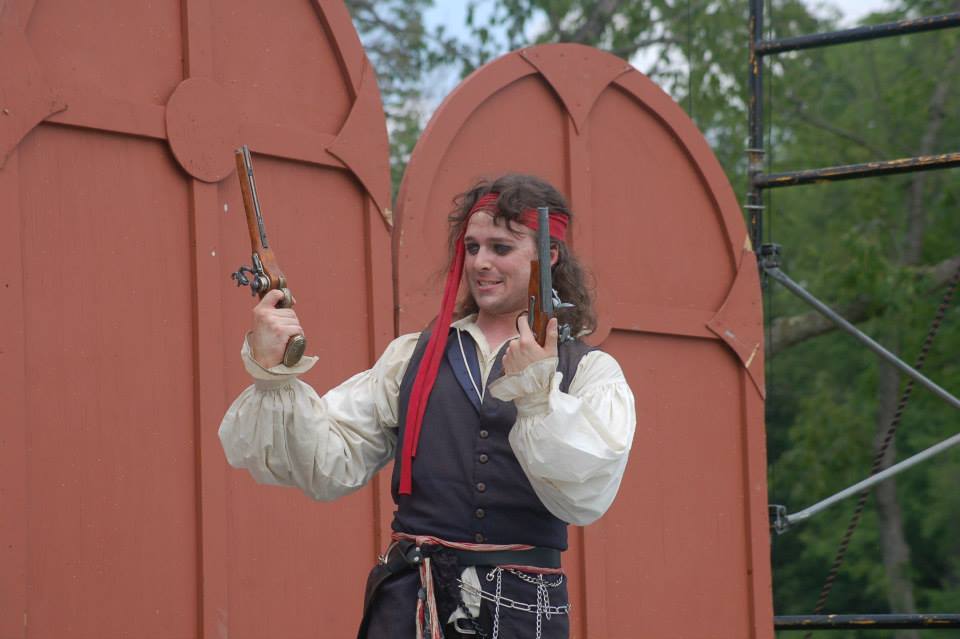 Lecture, Hands-on
An examination of handling procedures to ensure the safety of cast and crew while using firearms on set/stage.
Falls & Trampolines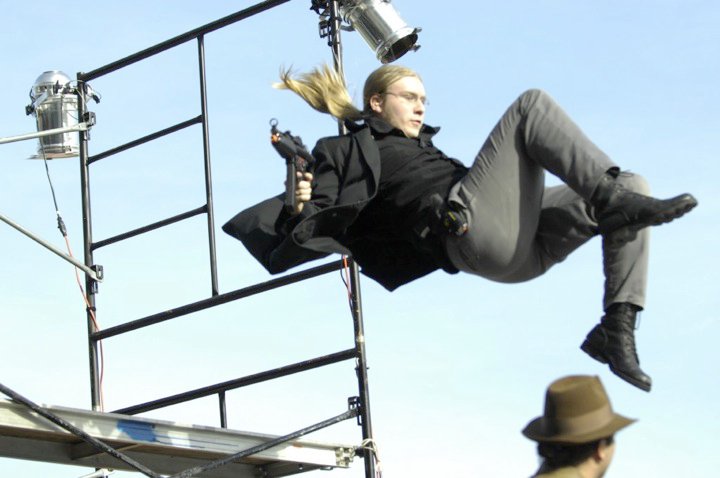 Hands-on
An intensive workshop in high fall and mini trampoline techniques. High falls start from a simple box platform and falling from progressively higher heights. Mini trampoline covers footers, headers, and sideslips.
Flash Pots and Pyrotechnics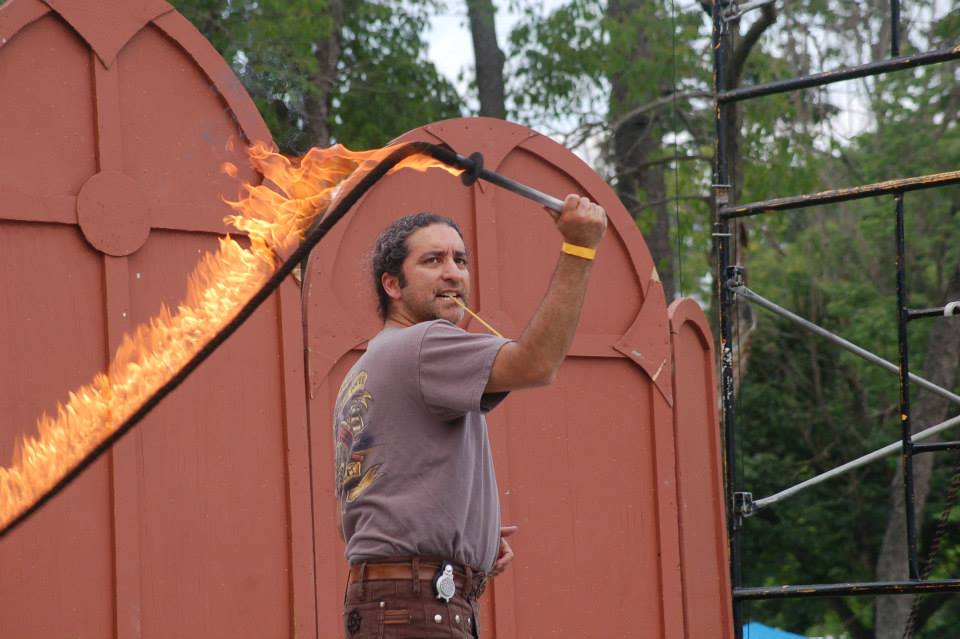 Lecture, Hands-on
Learn about the variety of flash pots available, how to load them, safety procedures, detonation technique, etc.
Fire Safety
Lecture
This recurring workshop is meant for fire spotters and those with an interest in how to handle fire performance objects safely. Covered subjects include fire blankets, communication between spotters and performers, fire extinguisher types, how to dress for fire spotting, etc.
"On Killing"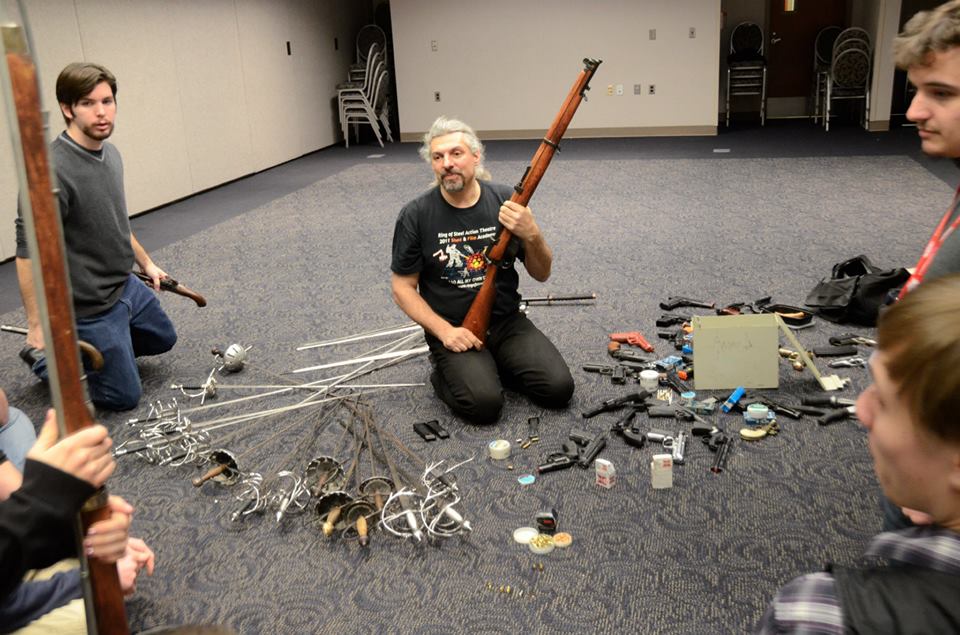 Lecture
An in depth look at the psychology behind killing or being willing/prepared to kill another person. This lecture is meant to assist actors and other storytellers in understanding the workings of violent thoughts, actions, and their effects on the body.
Rapier for Stage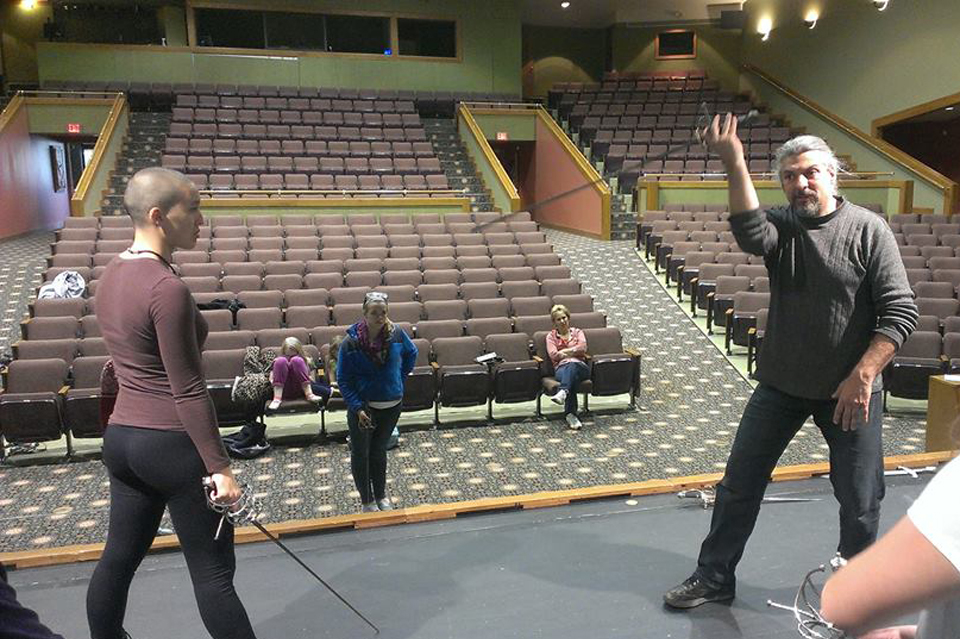 Hands-on
Grow your skills and expertise on rapiers by covering single rapier, rapier and dagger, and rapier and buckler combat, and their most common uses in stage productions. Recommended basic knowledge of stage combat prior to attending the workshop.
Broadsword for Stage
Hands-on
Familiarize more with single broadswords, hand-and-a-half and two-handed swords, and broadsword and shield combat, and their most common uses in stage productions. Recommended basic knowledge of stage combat prior to attending the workshop.
Staff Fighting for Stage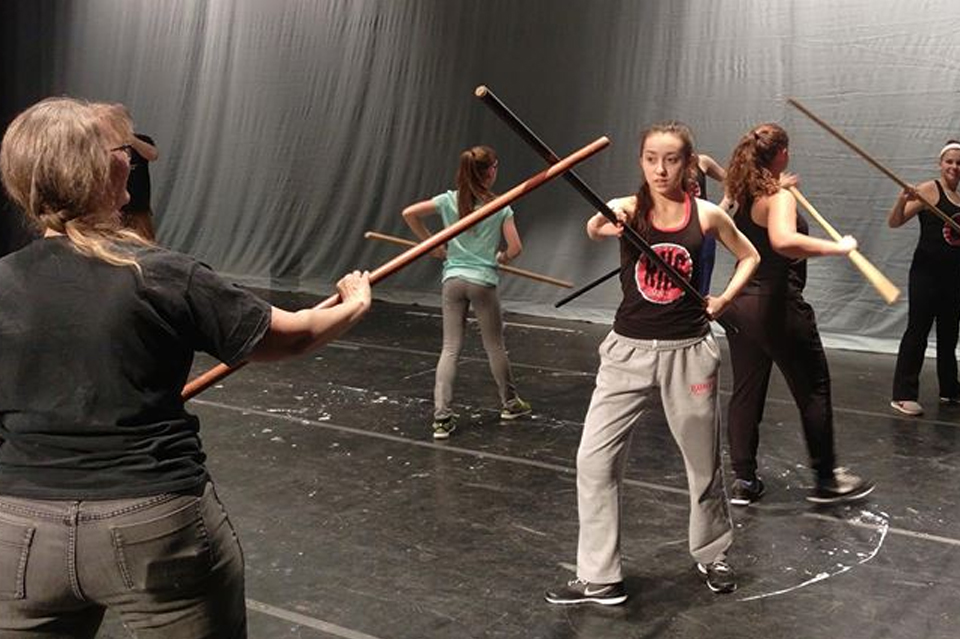 Hands-on
Topics covered include long form and short form quarterstaff techniques, as well as staff-assisted stunts. Recommended basic knowledge of stage combat prior to attending the workshop.