Workshops at Ring of Steel

For specialized or intensive training available to the general public, Ring periodically offers workshops at our home location in Ann Arbor. Workshops range over a wide variety of topics and can be hands-on or lecture-based. Check our calendar for upcoming events.
Staff Fighting for Stage - Apr 9, 2017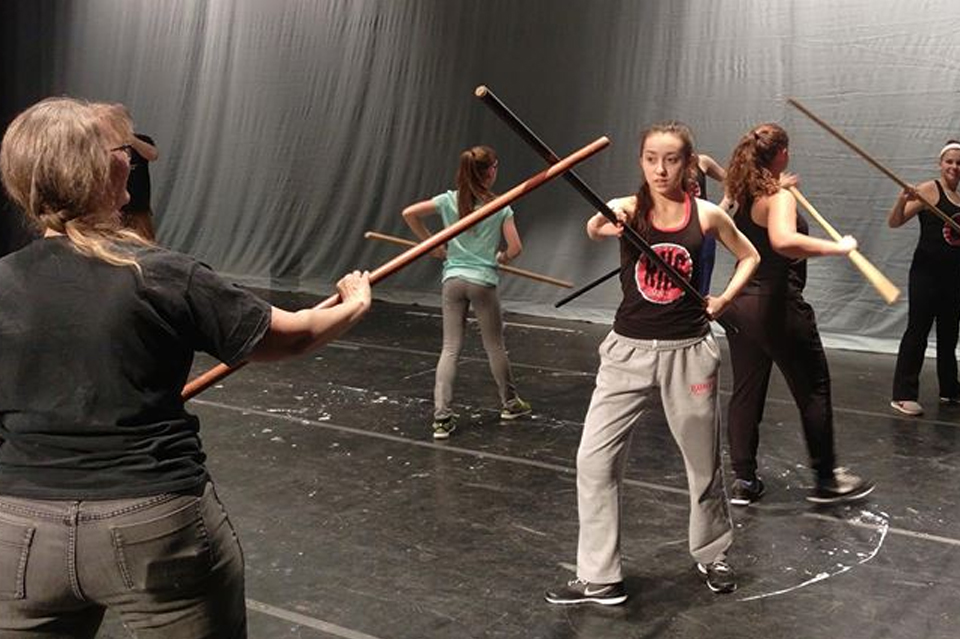 Hands-on
Topics covered include long form and short form quarterstaff techniques, as well as staff-assisted stunts. Recommended basic knowledge of stage combat prior to attending the workshop. $50/attendee.
Sign up! >
Past topics have included...
Stage Combat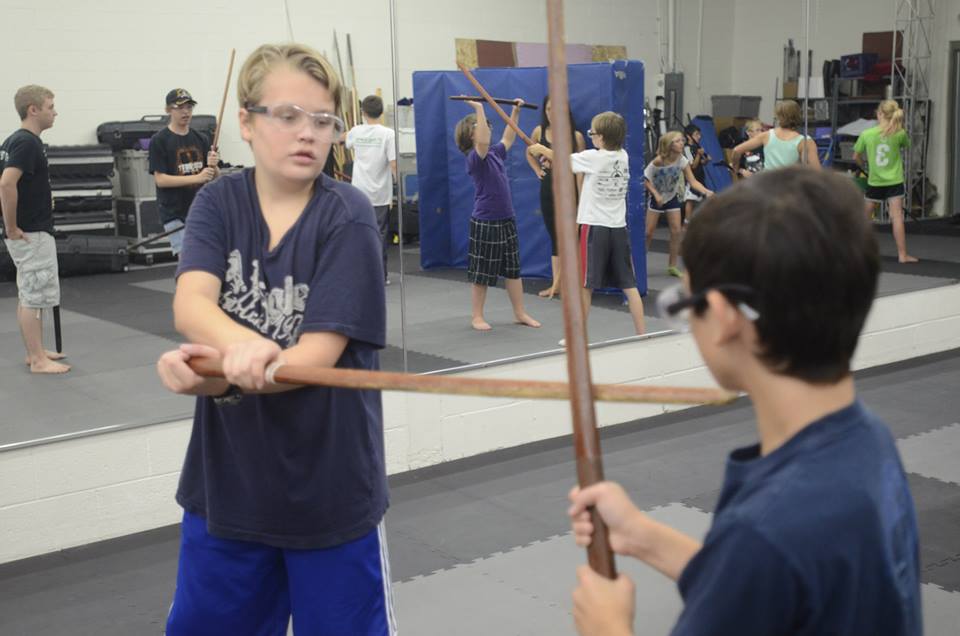 Hands-on
Introduction and familiarization workshops on rapier, broadsword, hand-to-hand, and quarterstaff for all experience levels.
Gun Safety for Theatre and Film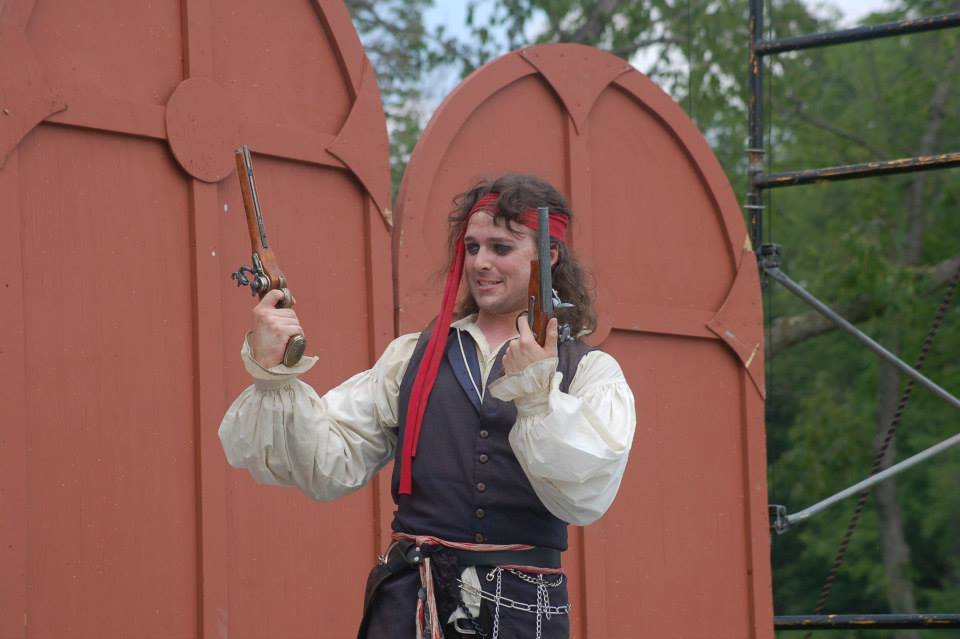 Lecture, Hands-on
An examination of handling procedures to ensure the safety of cast and crew while using firearms on set/stage.
High Falls
Hands-on
An intensive workshop in high fall techniques starting from a simple box platform and falling from progressively higher heights.
Flash Pots and Pyrotechnics
Lecture, Hands-on
Learn about the variety of flash pots available, how to load them, safety procedures, detonation technique, etc.
Fire Safety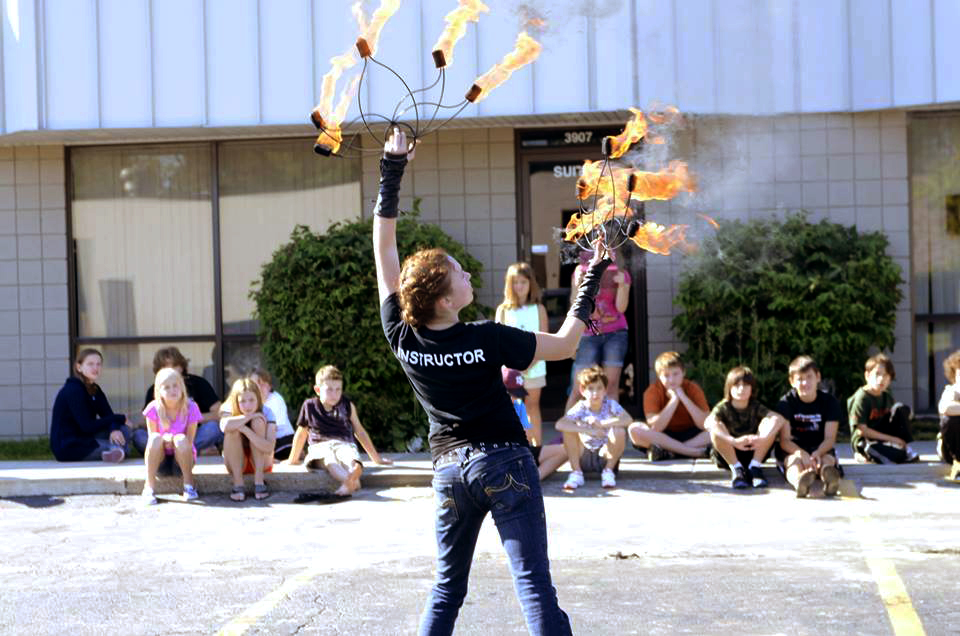 Lecture
This recurring workshop is meant for fire spotters and those with an interest in how to handle fire performance objects safely. Covered subjects include fire blankets, communication between spotters and performers, fire extinguisher types, how to dress for fire spotting, etc.
"On Killing"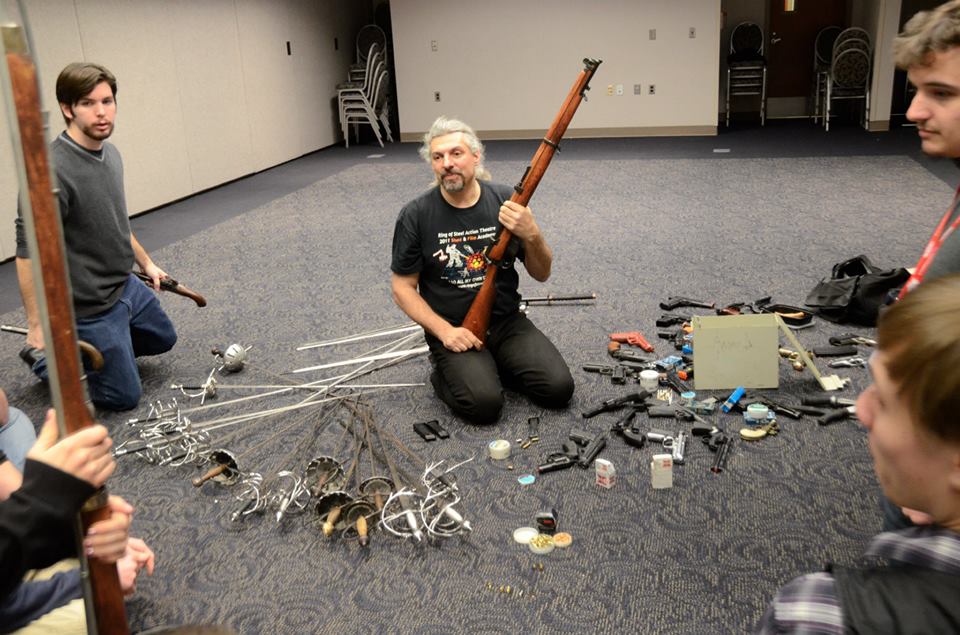 Lecture
An in depth look at the psychology behind killing or being willing/prepared to kill another person. This lecture is meant to assist actors and other storytellers in understanding the workings of violent thoughts, actions, and their effects on the body.